I met these adorable sisters a few weeks ago in their home for their twin newborn session.  I was thrilled when their parents contacted me to book the session. I love photographing newborns and twins really are twice the cuteness! I could not wait to meet them and capture these two together.
They were about 3 weeks old for their session and slept wonderfully for me. We made sure to capture images each of them individually and together.  Maybe it's because they were identical twins but even as newborns you could feel the connection they already had with each other. These two were so content and adorable snuggling together!
Congratulations to their parents, these girls couldn't be any cuter. I can't wait to see all of you again in 6 months for their next session!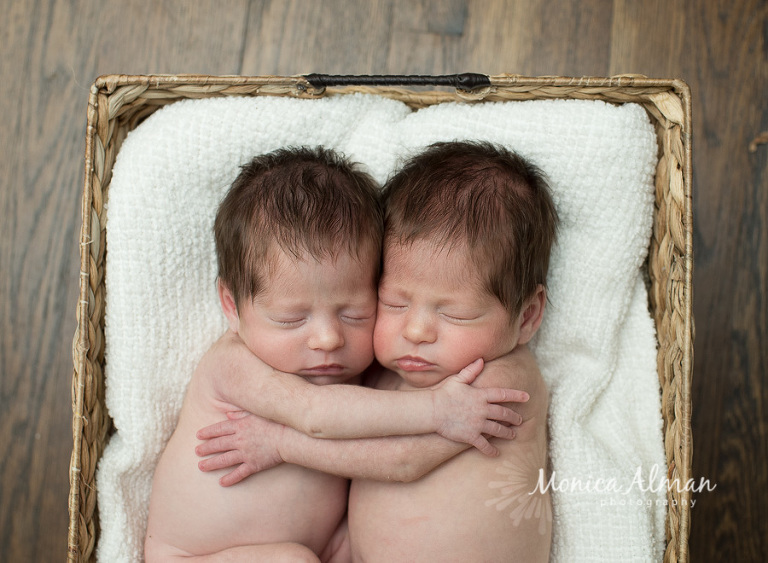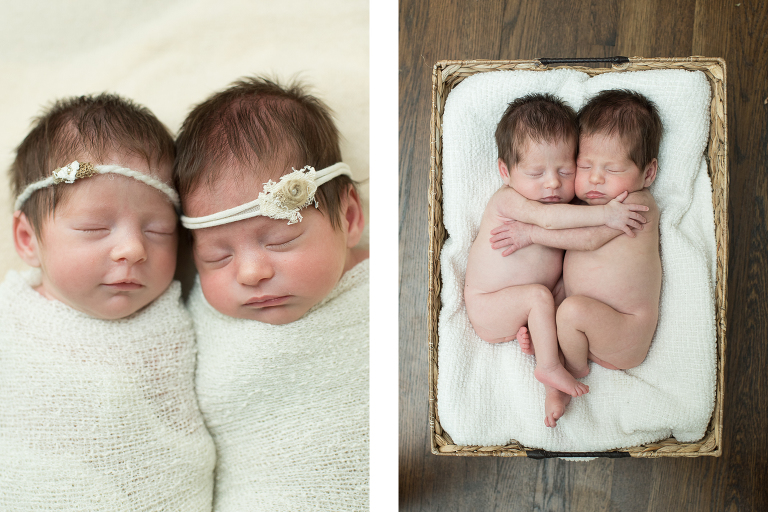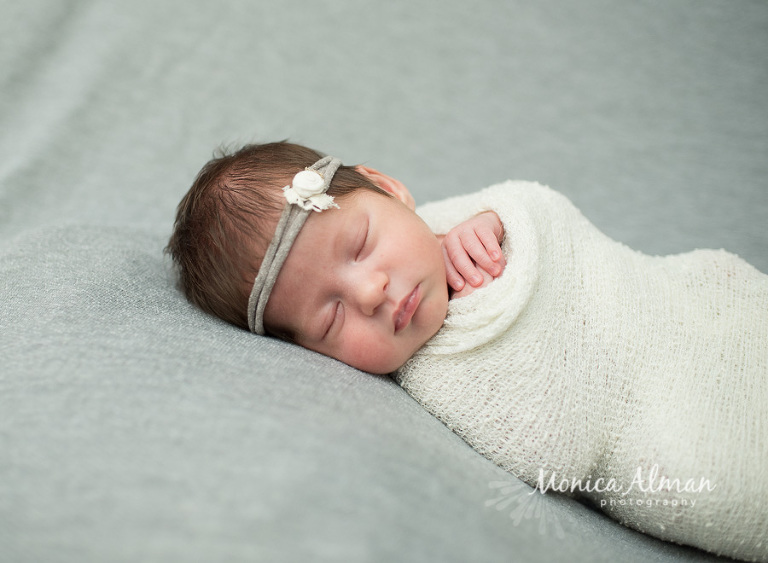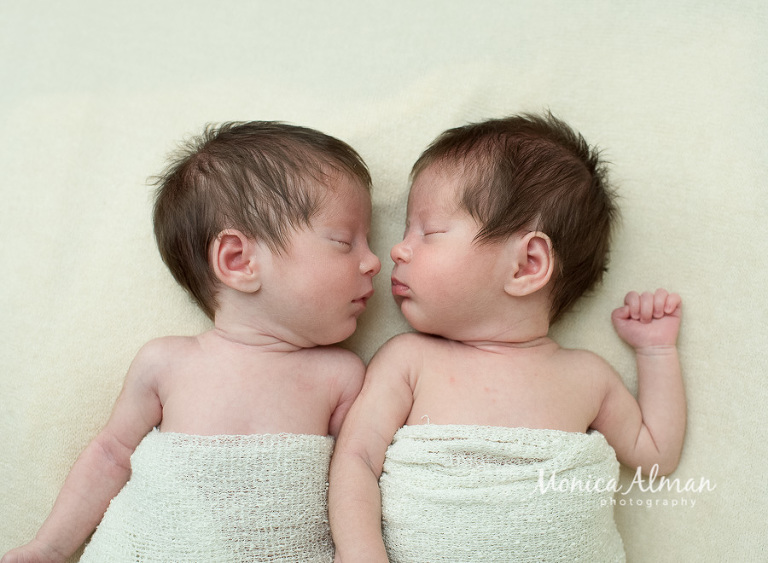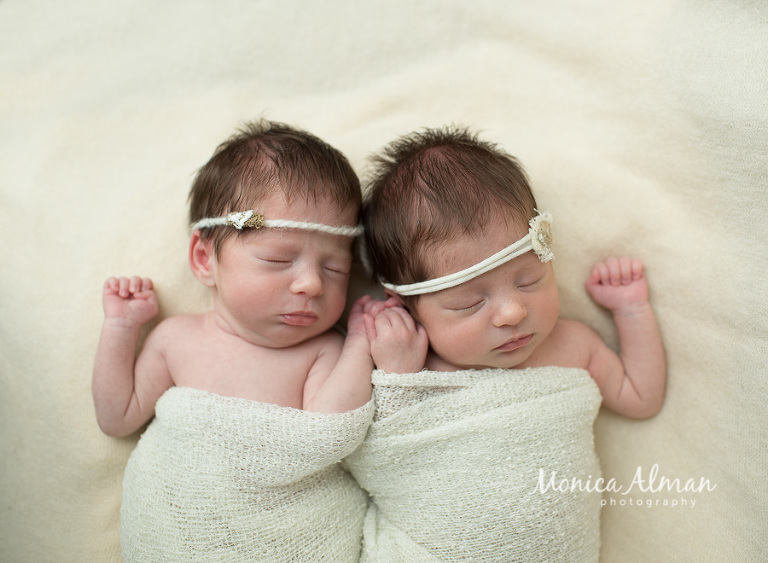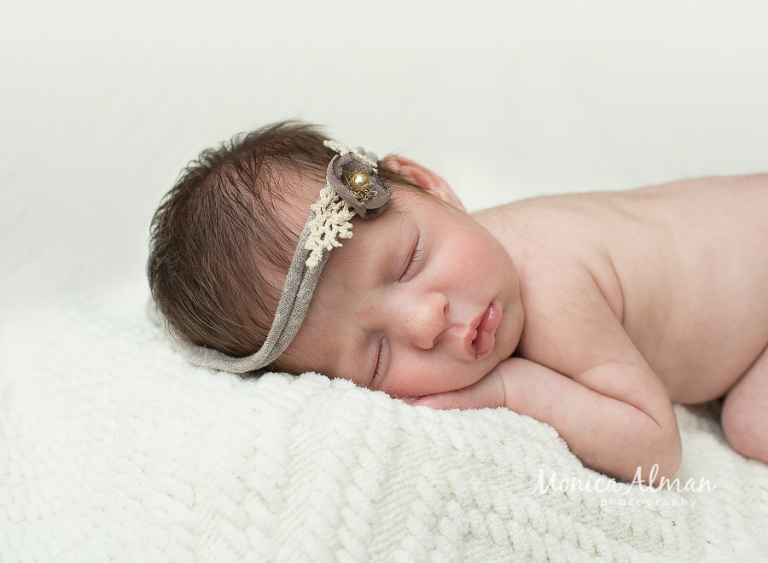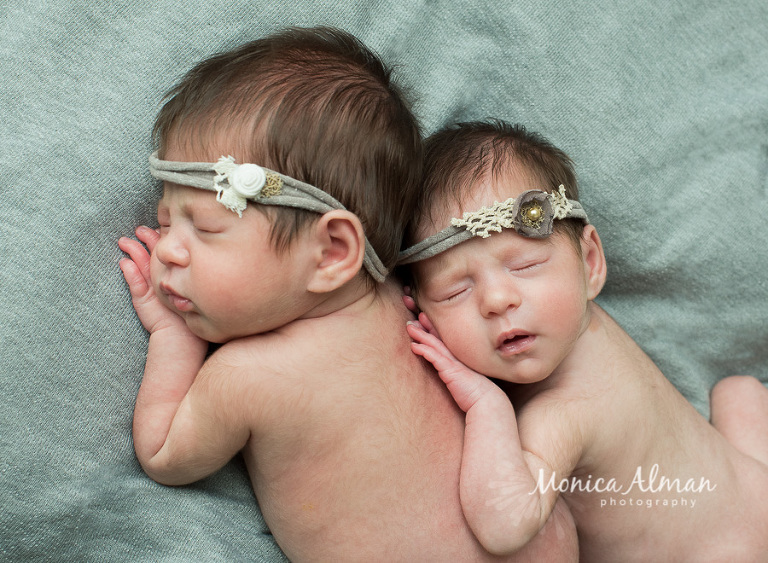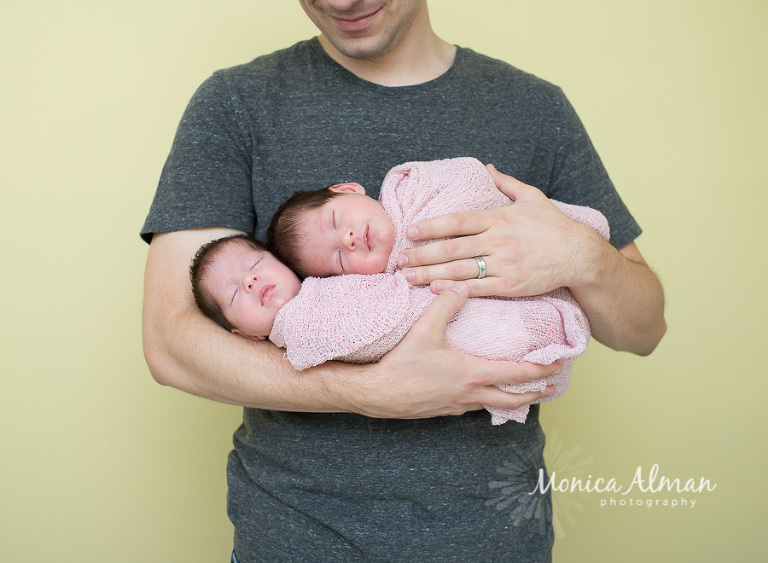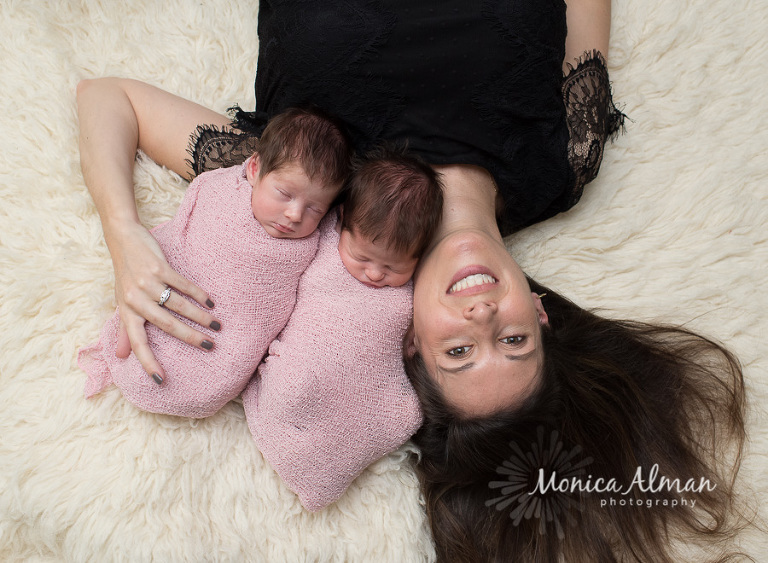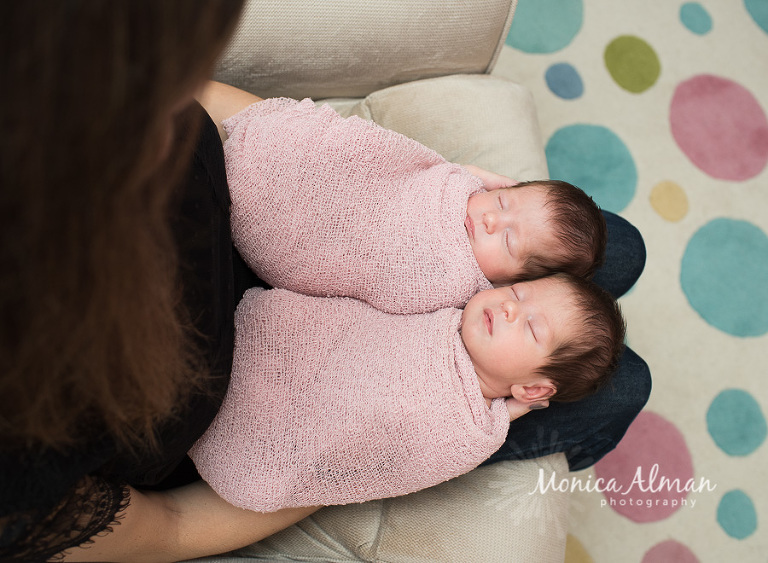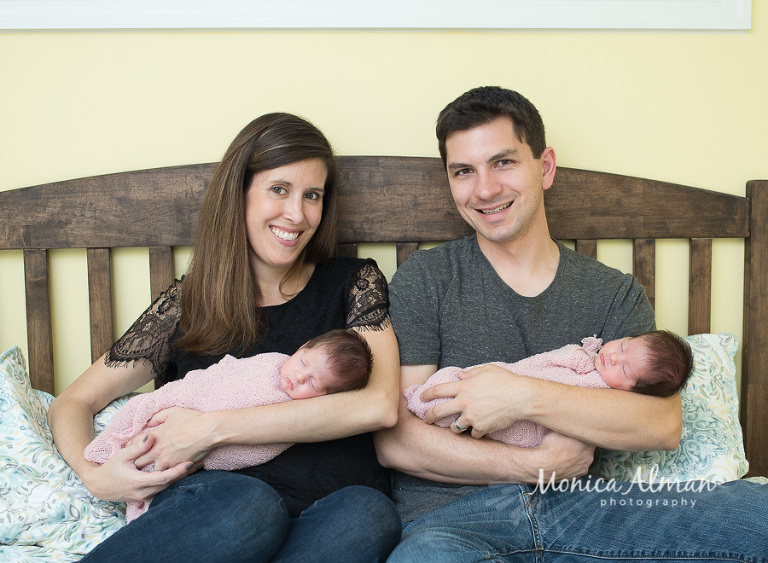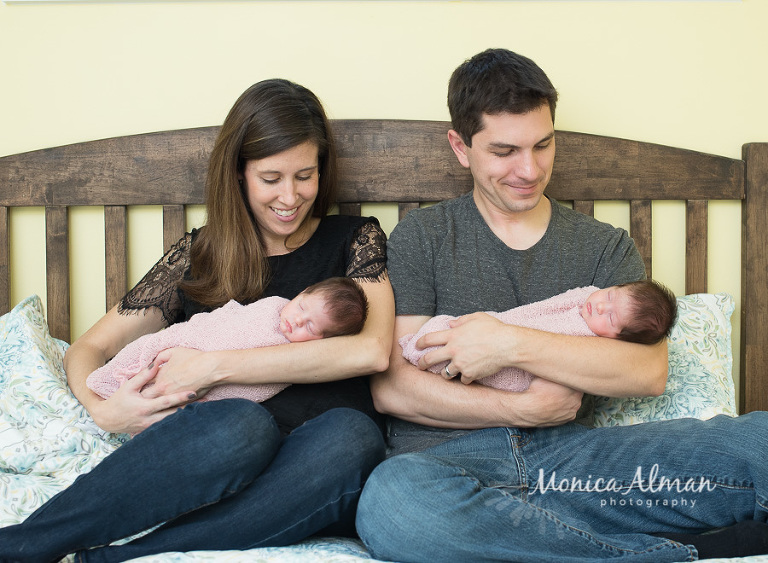 Thinking about booking your newborn session? It's never too early! I suggest booking your newborn session in your second trimester to guarantee that I can photograph your family. I will try to accommodate later bookings as well when possible. I only book a certain number of sessions per month, to ensure that I have availability around each due date.  Newborn sessions are best when scheduled 5 – 14 days after the birth of the baby. We understand that this is not always possible and are happy to schedule babies at any age. If you are expecting and want to find out more about how our in home sessions work, please fill out this quick form!