I hadn't seen this sweet 6 month old baby boy since his newborn session and I was really looking forward to catching up with him and his family. He has grown so much and is such a happy baby! This little guy did not stop smiley for the entire session. He loved the camera!
Babies change and grow so much in their first 6 months. I love capturing these changes and their adorable emerging personalities. I've had so much fun photographing these milestones for this family and I can't wait to see them again for his first birthday session!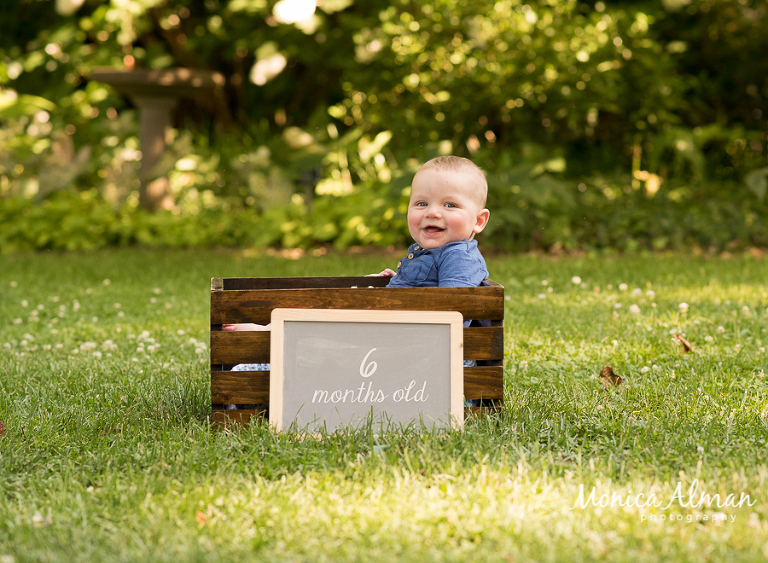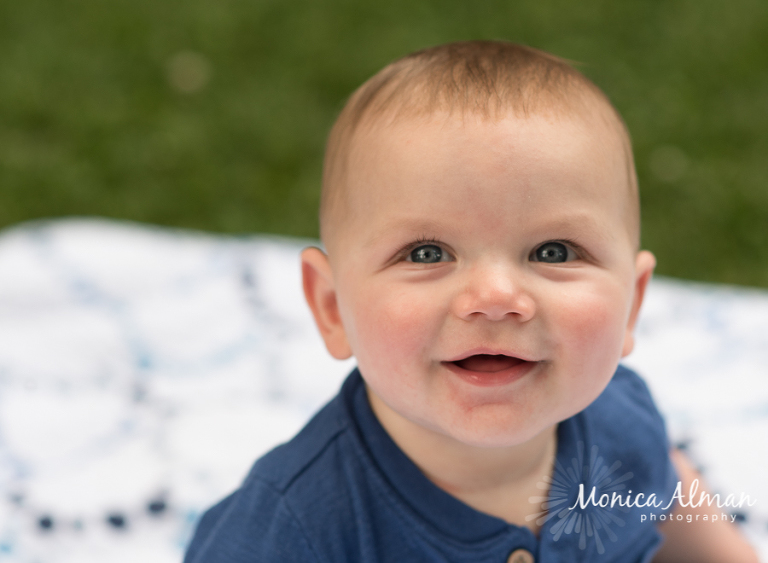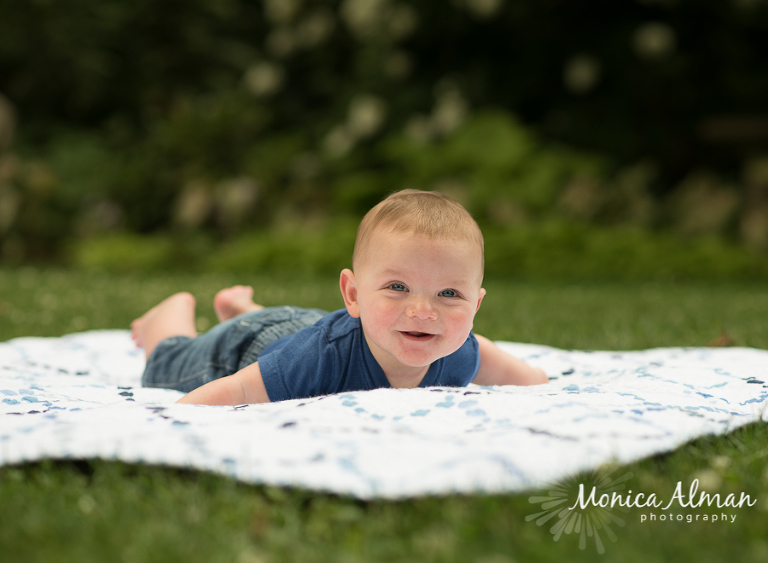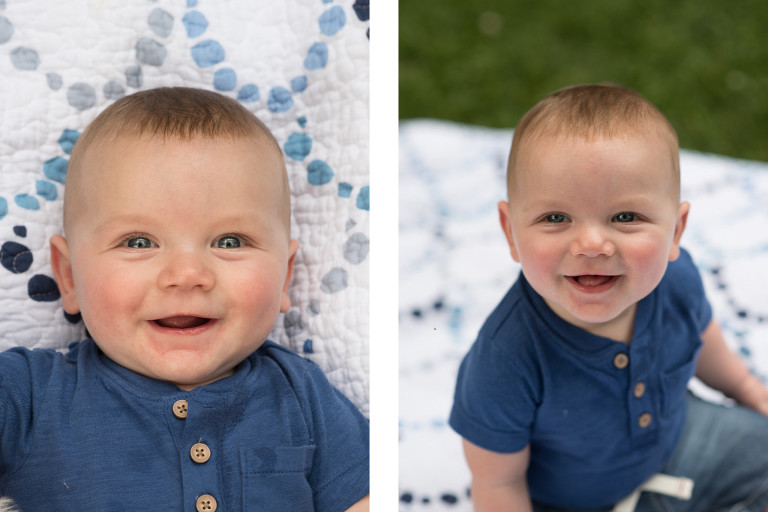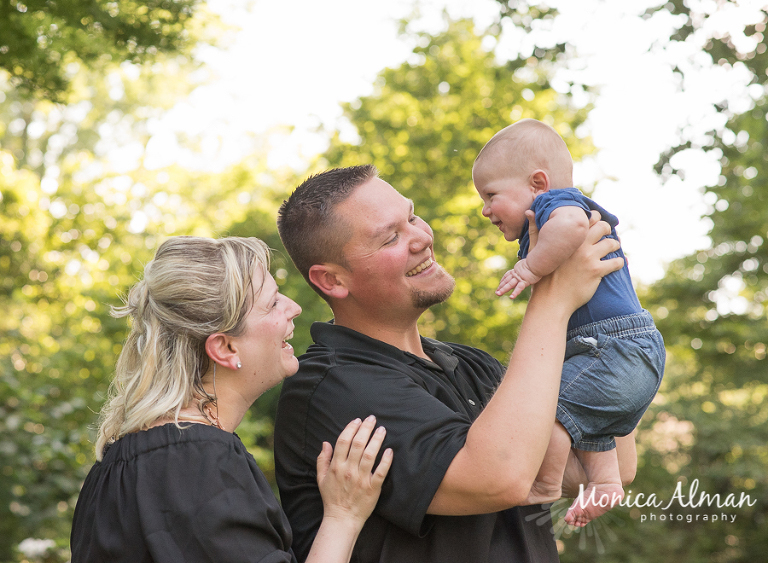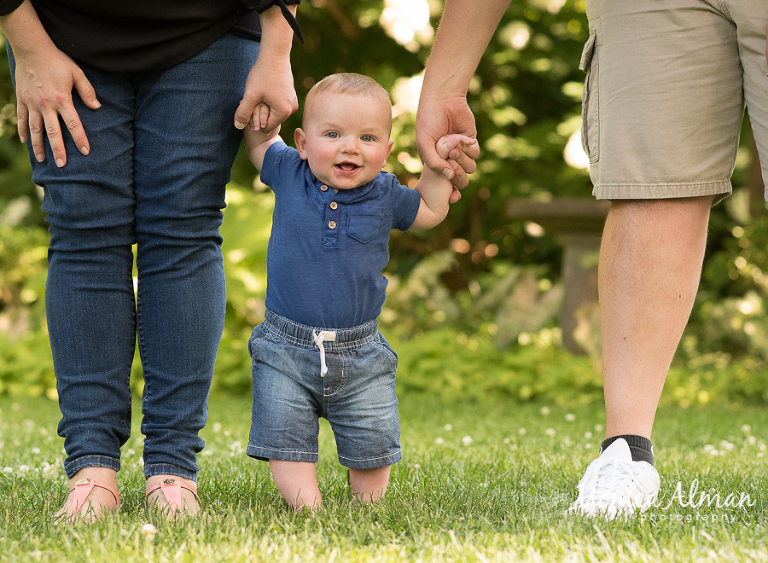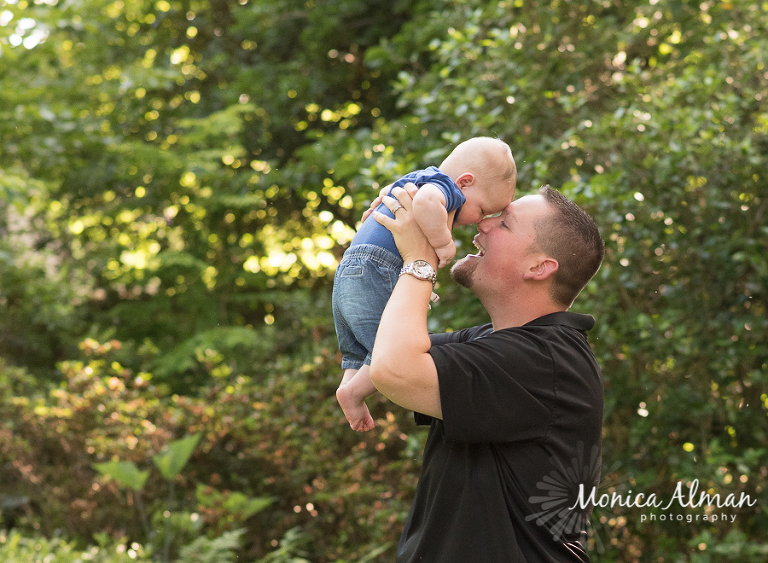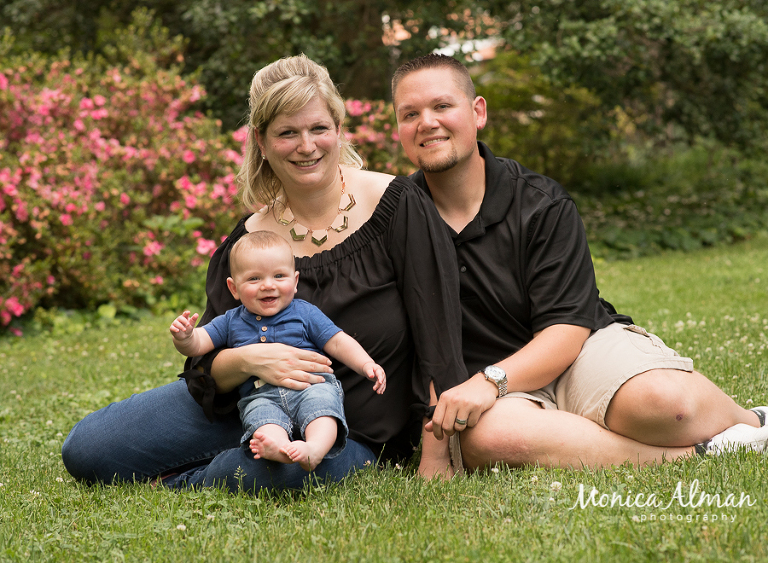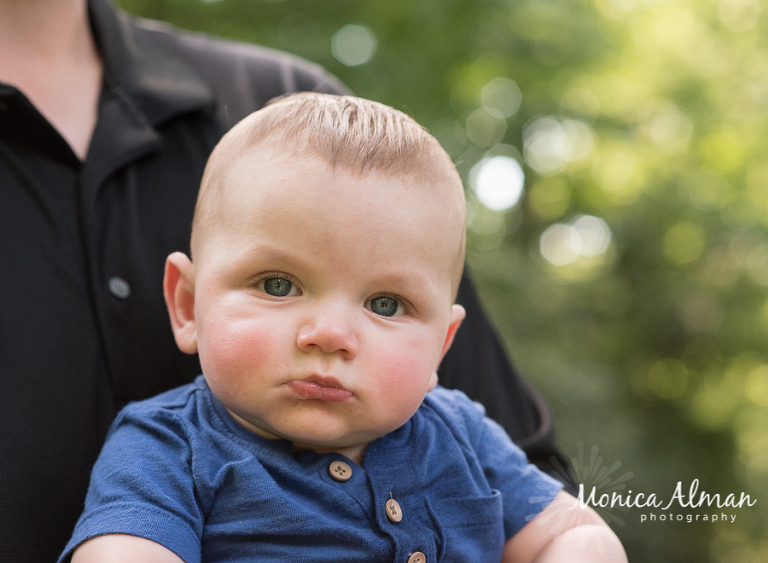 The first year of a child's life is filled with so many great memories and amazing milestones. It goes by so quickly! Our first year plan is designed to capture these milestones throughout the year so you can cherish them forever. To find out more details about our 1st year plan please contact me.